Summary
FINSA Volume
Pre-certification of the Volume prototype for FINSA's portfolio of industrial buildings in the most current version of LEED® certification at the time. FINSA's multitenant buildings are new speculative industrial buildings seeking LEED v4 Core & Shell certification through the LEED Volume Program. These will be located throughout Mexico and will range in area from 10,000 m² to 25,000 m². FINSA has been committed to sustainability in its portfolio for more than a decade, implementing water saving strategies, energy efficiency, proper management of construction and operational waste, among others.
Services: Environmental Consulting, Holistic Modeling
Certifications :
LEED® BD+C: Core and Shellv4 - LEED v4 hasta Nivel Oro
Company
About FINSA
FINSA is a leader in the industrial real estate sector, providing innovative and efficient solutions with a sustainable approach. Having Volume prototypes in the previous and current version of LEED, FINSA has decided to use sustainable building practices to target a rare achievement among industrial facilities by submitting this building for U.S. Green Building Council® (USGBC) certification; thus, demonstrating its commitment to the environment and its clients.
Project
Preparation of the Volume prototype
The project analyzed the current specifications of FINSA's speculative industrial warehouse projects. Through holistic modeling and environmental consulting, it adjusted their specifications to minimize their water and energy consumption, including best practices and strategies of international standards in construction, envelope, engineering and control systems. The Volume program consists of standardizing strategies and automating LEED calculations and documentation for the projects within the prototype.
Challenges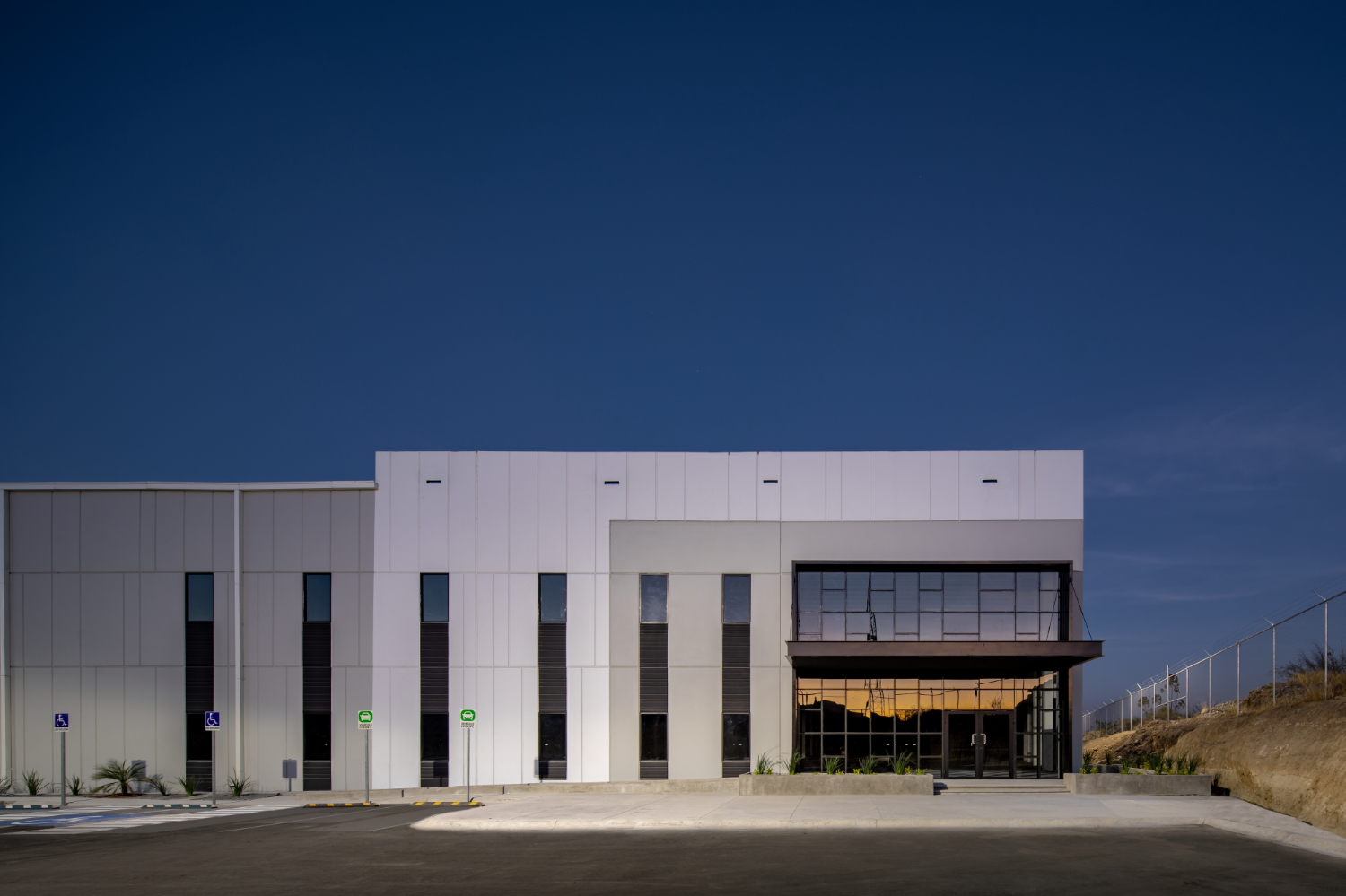 It was a challenge...
Integrate the prerequisites and mandatory strategies applied for an industrial plant that usually does not integrate certain systems within its scope, since to do so correctly, solid strategies and action plans are needed to ensure that the integration is carried out efficiently and effectively.
Solution
Innovation as part of the solution
A series of highly productive workshops were held with a multidisciplinary team of experts with the objective of finding the best possible solution for each of the critical points to be worked on. These workshops were designed with a highly collaborative structure that allowed each team member to contribute their ideas and expertise. The result of this interdisciplinary approach was a series of innovative solutions from both a technical and financial point of view. Each strategy was thoroughly analyzed and all potential costs and risks were identified, allowing our team to develop a detailed roadmap for the successful implementation of each strategy.
Results
Environmental Results
Reduction in energy consumption compared to ASHRAE base case
Reduction in potable water consumption for landscaping
Reduction of potable water consumption
Reduction of construction waste sent to municipal landfills